About Kolkata:
Kolkata known historically in English as, is the capital of the Indian state of West Bengal. Located on the east bank of the Hooghly river, it is the principal commercial, cultural, and educational centre of East India, while the Port of Kolkata is India's oldest operating port as well as its sole major riverine port.
As of 2011, the city had 4.5 million residents; the urban agglomeration, which comprises the city and its suburbs, was home to approximately 14.1 million, making it the third-most populous metropolitan area in India. As of 2008, its economic output as measured by gross domestic product ranked third among South Asian cities, behind Mumbai and Delhi. As a growing metropolitan city in a developing country, Kolkata confronts substantial urban pollution, traffic congestion, poverty, overpopulation, and other logistic and socioeconomic problems.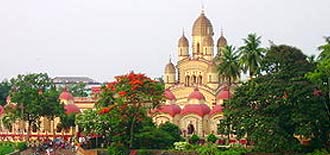 Following Indian independence in 1947, Kolkata - which was once the centre of modern Indian education, science, culture, and politics - witnessed several decades of relative economic stagnation. Since the early 2000s, an economic rejuvenation has led to accelerated growth. Many people from Kolkata—among them several Nobel laureates—have contributed to the arts, the sciences, and other areas, while Kolkata culture features idiosyncrasies that include distinctively close-knit neighbourhoods (paras) and freestyle intellectual exchanges (adda).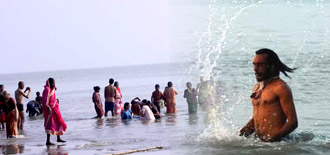 West Bengal's share of the Bengali film industry is based in the city, which also hosts venerable cultural institutions of national importance, such as the Academy of Fine Arts, the Victoria Memorial, the Asiatic Society, the Indian Museum, and the National Library of India. Though home to major cricketing venues and franchises, Kolkata differs from other Indian cities by giving importance to association football and other sports.

(Excerpted from http://en.wikipedia.org/wiki/Kolkata)